11th International and 2nd North American Symposium on Landslides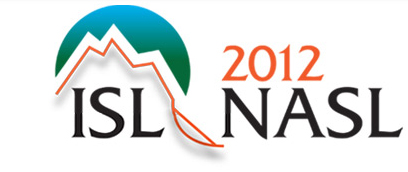 The Canadian Geotechnical Society, the Association of Environmental and Engineering Geologists and the Joint Technical Committee on Landslides (JTC-1) invite you to the 11th International Symposium on Landslides (ISL) and the 2nd North American Symposium on Landslides at the Banff Springs Hotel in Banff, Alberta, Canada from June 2 to 8, 2012. The theme of the symposium will be Landslides and Engineered Slopes: Protecting Society through Improved Understanding.
Located in Banff National Park, a UNESCO World Heritage site, the conference is set in the heart of the Canadian Rocky Mountains and provides a stunning venue for the international landslide community to convene and share. This location is ideally situated to stage a series of pre-, post- and mid-conference field trips will provide delegates with a taste of the culture, geology and landslides issues of Western Canada and the Rocky Mountains.
The local technical committee, in partnership with the international advisory panel, have developed a program of sessions and plenary lectures to highlight the advancements and state-of-the-art in landslide research and practice from around the globe. In addition field trips, workshops, social events and the partner program will make this meeting an unforgettable event.
GAP contributes to the symposium by showing the results of his research activity in collaboration with Politecnico di Bari and National Research Institutes, CNR-IRPI and CNR-ISSIA.
GAP authors and presentations
Oral Presentation - MORFEO Project
Authors: J. WASOWSKI, F. BOVENGA, D. O. NITTI, R. NUTRICATO
Title: Investigating landslides with Persistent Scatterers Interferometry (PSI): current issues and challenges

---
Visit the official website http://www.isl-nasl2012.ca/