News

2012

International Forum on Satellite Earth Observation for Geohazard Risk Management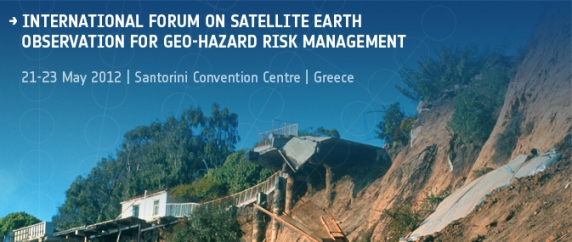 The European Space Agency is organising the International Forum on Satellite Earth Observation for Geohazard Risk Management on 21-23 May 2012 at the Santorini Convention Centre, Greece.
Event attendance is open to geo-science users and experts working in the field of geohazard risk assessment and management. This includes representatives from space agencies, EO mission owners/operators, the EO Value Adding sector and users such as risk management authorities, land planning and risk prevention services, infrastructure managers, etc.
Invited speakers will present their experience and expertise concerning the use of Satellite Earth Observation within the domain of risk assessment with the aim of contributing to the understanding, mitigation, preparedness and management of geophysical risks and launching discussions with the participants to further advance community white papers which are being drafted.
GAP contributes to the symposium by showing the results of his research activity in collaboration with IRPI and ISSIA institutes of the National Research Council of Bari.
GAP authors and presentations
Oral Presentation - Project MORFEO
Authors: J. WASOWSKI, F. BOVENGA, D. O. NITTI, R. NUTRICATO,
Title: Investigating landslides and unstable slopes with C- and X-band PSI: current opportunities and challenges

---
Visit the official website http://www.int-eo-geo-hazard-forum-esa.org/