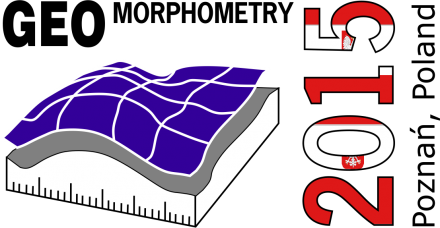 June 22-26, 2015 (Monday to Friday)
Geomorphometry for natural hazards geomodeling
Aims and Scope
The interdisciplinary nature of geomorphometry makes it a key science for natural hazards: from land observations which can serve as ground truth to mathematical models and development of new computer software. Monitoring of Earth surface provides a growing amount of high resolution DEMs or LIDAR data which require a new kind of geomorphometric tools capable of handling, analyzing, and visualizing large quantities of data in real time.
Themes
Themes include but not limited:
Acquisition of high resolution elevation data
New algorithms and software for automated interpretation of digital elevation data
Modeling extreme processes on the Earth surface
Multi-scale automated mapping Earth surface changes
Working with continental-scale high resolution data
Simulating changes of the Earth surface relief
3D and 4D dynamics of Earth surface in selected areas
GAP has contributed to the symposium by showing the results of his research activity in collaboration with Polytechnic of Bari, IRPI and ISSIA institutes of the National Research Council of Bari.
GAP authors and presentations
Project: Scientific collaboration between CNIGS (Haiti) and Department of Physics of Bari, Italy
Authors: J. WASOWSKI, F. BOVENGA, R. NUTRICATO, D. O. NITTI, M. T. CHIARADIA, L. GUERRIERO
Title: High resolution satellite SAR multi-temporal interferometry for regional scale detection of landslide and subsidence hazards

---
Visit the official website http://geomorphometry.org/2015